Welcome to the New Year/New You Event hosted by
Andersons Angels
and
Joy of Momma Joyner
. Each one of the giveaways in this hop is something to improve your life in 2013! The Dragyn's Lair is going to help you stay eco friendly in geeky style.
Meet my new favorite thing the
Boogie Board rip
! Every once in a while a product walks into your life and fills a need you never knew you had (I know that sounds nuts but go with me). It is a tablet that completely eliminates the need for paper. But it is so much more than that. With that in mind...
Disclaimer: I was sent a Boogie Board rip of my very own to review. All opinions are my own. My opinion may vary from others.
First of all the Boogie Board family of products are just fun! Seriously. The Boogie Board rip has a built in holder for the stylus and is small and compact. I was drawing random swiggles lines and shapes just so I could press the erase button. One of the BEST things about the Boogie Board rip and why it replaces note pad and paper (thus saving the environment) is that you can take notes on them until you need them and then the LCD (liquid crystal display AKA awesome!) tablet can magically make them disappear. Oh I am sure a techie is yelling at his comp at me right now but I believe it's magic. Don't want your note to be erased right away? There is a lock feature that prevents accidental note loss.
But wait! I don't just want to take notes and delete them. What if I need them later? What if I drew something really awesome and I want to show the world? Don't worry. This is where the rip (record image. preserve.) part comes in. With the Boogie Board rip you can save those notes with a simple press of a button! And the rip can hold up to 50 notes (consider your note is limited to the screen size). Once saved the Boogie Board rip can connect to your computer and the images (notes) are turned in to PDFs. That way you can save them. It also comes with Evernote software that allows you to store and organize what you create.
But wait! (Again?) I want the notes I take to be edited. The Boogie Board rip is something that I wish I had during my college days. I used to write my papers by hand and then try to type up my hand written notes. And for those of us keeping tabs that's double the work. With the Boogie Board rip you can write you notes on it AND with the us of MyScript Studio convert those notes into a typed document! You only get a sample of MyScript Studio with the rip but you can buy it later.It actually converted my hand written notes with about 80% accuracy. It would have been more but my handwriting is atrocious.
Last (best) but not least you can share what you boogie (yes I said it) as you are boogieing (I went too far). As you use your Boogie Board rip while it is USBed to your computer there is a display showing what you are writing AS you are writing it. It's really cool. Just imagine, you at a meeting showing off to all of your coworkers. Instant presentation! Why I love this feature the most is that it is the feature that taught me how to use the Boogie Board rip properly. Let me explain...
When I first got the Boogie Board rip and realized it was a $130 piece of tech I wanted to baby it. So as I wrote on it I was writing delicately and soft. But when I looked on the screen my words weren't showing up. But then when I wrote with normal pressure and held the stylus upright VIOLA! everything worked like a charm and I was boogie oogie oogieing til I just couldn't boogie no more (I had to).
And now you can win a fabulous Boogie Board rip of your very own! Rules are in the rafflecopter and when in doubt check the
Terms and Conditions
page.
a Rafflecopter giveaway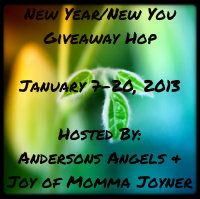 Andersons Angels, Joy of Momma Joyner and the New Year/New You bloggers are not responsible for sponsors that fail to fulfill their prizes.